Toray Resins Europe GmbH (TREU)
Toray Resins Europe GmbH (TREU)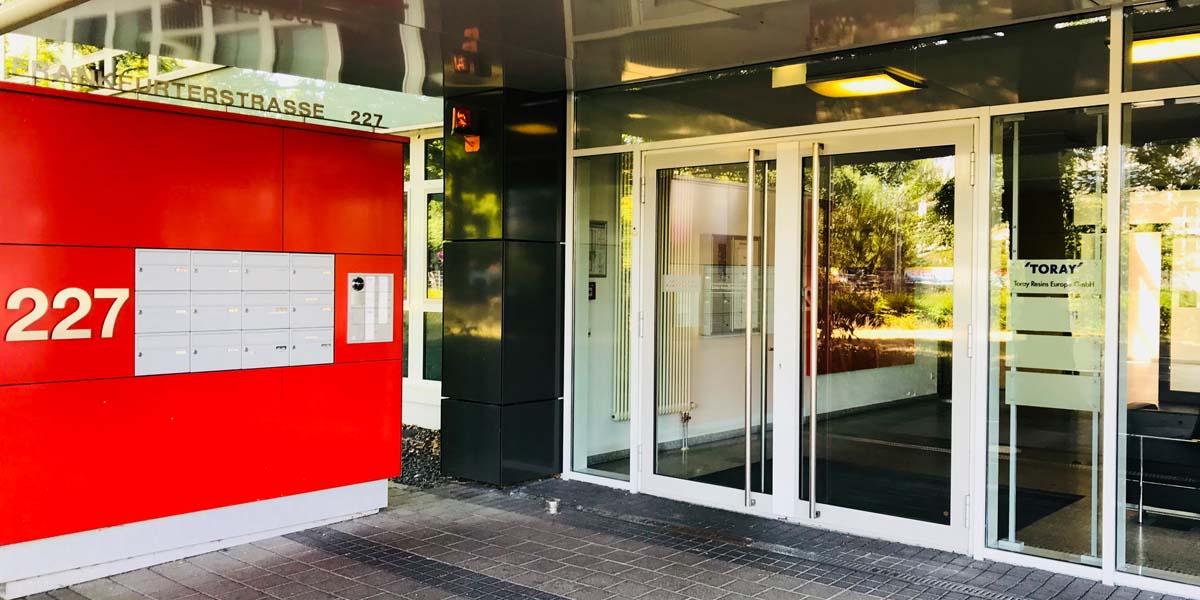 Main Business
Import and sales of resin products
Outline
Toray Resins Europe GmbH, or as we say TREU, was established in 2015 as a marketing and sales company located in Neu-Isenburg, Germany. TREU is dedicated to the promotion and sales of Toray resin products in Europe.
Considering the technical nature of Toray's high performance resin products, TREU is equipped with local technical and engineering service functions, enabling our team to deepen the collaboration with customers along the value chain in the various target markets. These functions include means of physical analytics such as FTIR, DSC and SEM-XMA as well as means of application development leveraging CAE tools like Toray's proprietary injection molding simulation 3D Timon or structural analsysis and of course means of on-site technical molding support.
Since its establishment TREU has also lead the process of establishing the first Toray European compounding operation. This operation was installed at Toray's Zoltek Hungary site and started operation in March 2018. Based on established global quality standards, Toray ensures grades originating from all such regional compounding plants meet common global material specifications.
Head Office
Frankfurter Strasse 227, 63263 Neu-Isenburg, Germany
Tel: (49) 6102-7999-2700
Fax: (49) 6102-7999-2750
Web: http://www.toray.eu/plastics/
Group Companies based in Europe